The SPX 230 OB touring bowrider has been part of the Sea Ray lineup since 2018, but it should only enter the European market this year.
Starting in 2021, production of the popular Outboard modification speedboat will begin at Sea Ray's European facility. Now it can be purchased not only in America, but also in the countries of the European Union, the Russian Federation and the Middle East. Thanks to European production, deliveries of Sea Ray boats to Russia will go faster, and the equipment will also change.
It should be noted that Sea Ray engineers have developed a special version for European roads. It turned out to be narrower than the American one, but retained the same length. The width of the European model is 2.54 m, it can be easily transported on a car trailer on public highways without a special permit.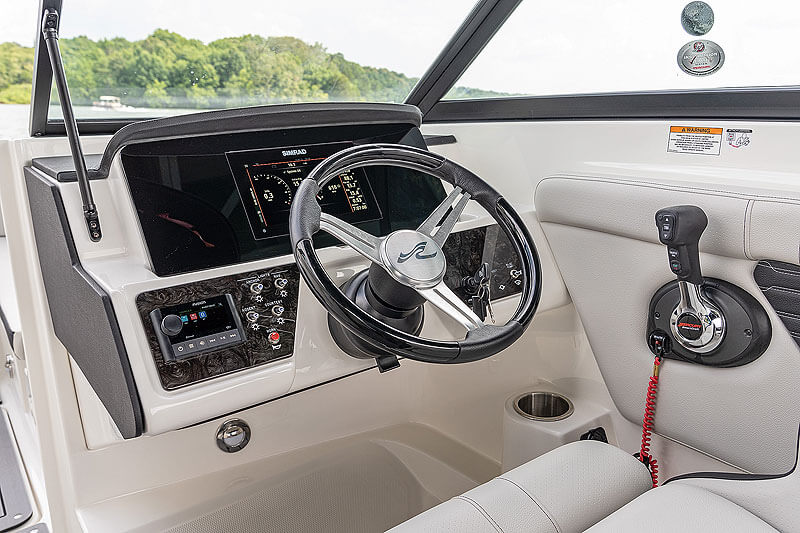 The SPX 230 OB is Sea Ray's most compact bowrider with lavatory and roomy lockers. You can load almost anything into the storage boxes, from fishing equipment to food and drinks. The maximum weight on board declared by the developer is 1.2 tons.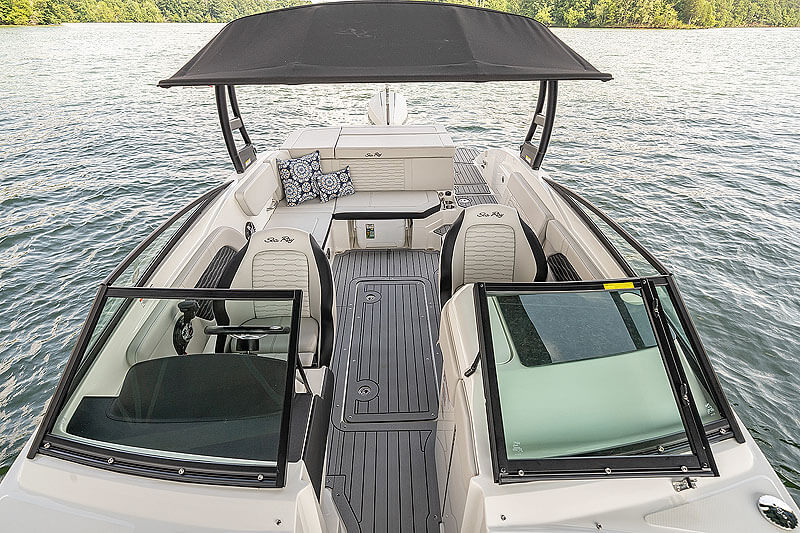 The pleasure boat is characterized by high power and excellent speed characteristics, which allow it to accelerate to 49 knots. The SPX 230 OB is equipped with a Mercury 150 FourStroke outboard, however a 250hp boat can be ordered if required. Mercury Verado 250.
When developing the bowrider, engineers paid special attention to the safety of passengers, in particular children. The boat has high sides and a reliable deck covering with an anti-slip surface. There is also a special door between the cockpit and the bathing platform.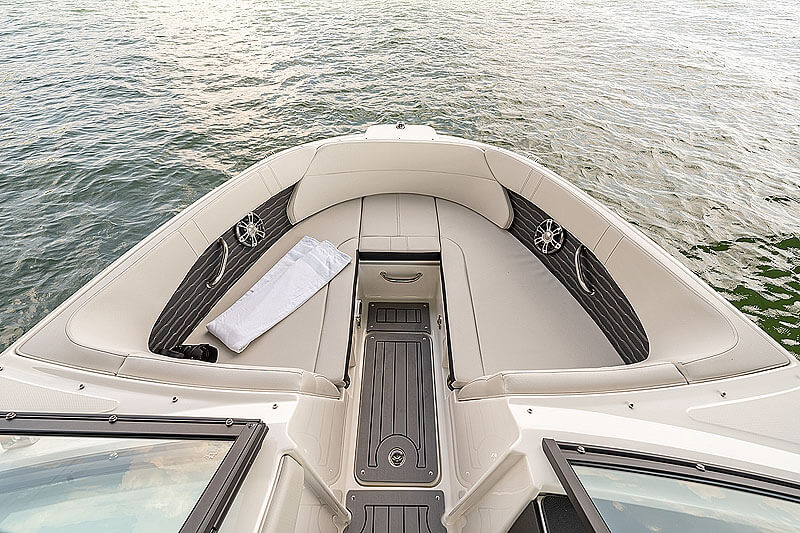 Boat control is extremely simple and convenient. The basic equipment includes an instrument panel with multifunctional pointer instruments and a depth gauge. Optionally, the panel can be upgraded with a 5" Simrad Go5 display with fishfinder function with built-in navigation, or replace the instruments with a single 9" Simrad touchscreen monitor with Mercury VesselView Mobile technology. Through such a system, it is possible to monitor the operation of engines not only from the dashboard, but also from a mobile phone using Bluetooth.