Traffic was completely blocked when a large container ship ran aground and swerved across the canal.
The incident occurred north of the port of Suez on Tuesday at 07:40 local time (05:40 GMT). The Ever Given, built in 2018 and operated by Taiwanese transport company Evergreen Marine, sailing from China to the Netherlands, ran aground, stranded across a canal and blocked the path of dozens of other vessels. Movement along the canal proved impossible in both directions.
According to Evergreen Marine, the incident occurred as a result of a sudden change in weather conditions, when a sudden squall swept the ship off course, causing it to run aground. The rest completed the flow, turning the ship's hull across, as a result of which the channel was completely blocked. The situation is well illustrated by a picture taken from the board of another vessel - Maersk Denver, following Ever Given.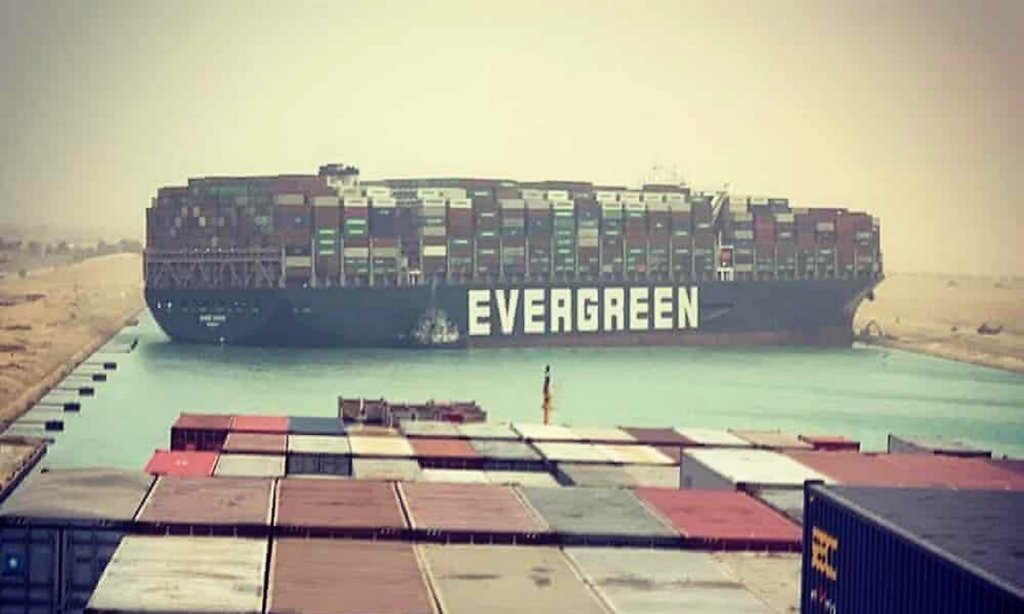 Now excavators are working at the accident site, clearing the bow of the ship and tugboats trying to pull it off the shoal. And if the ship cannot be refloated with the onset of high tide, then it will have to be unloaded, which will take many hours. Indeed, on board Ever Given, which is 400 meters long and 59 meters wide, there are about 20,000 containers.
And all this time, movement along the channel will be impossible. And now, a considerable number of courts have accumulated on both sides of it (according to The Wall Street Journal, there are already more than a hundred of them).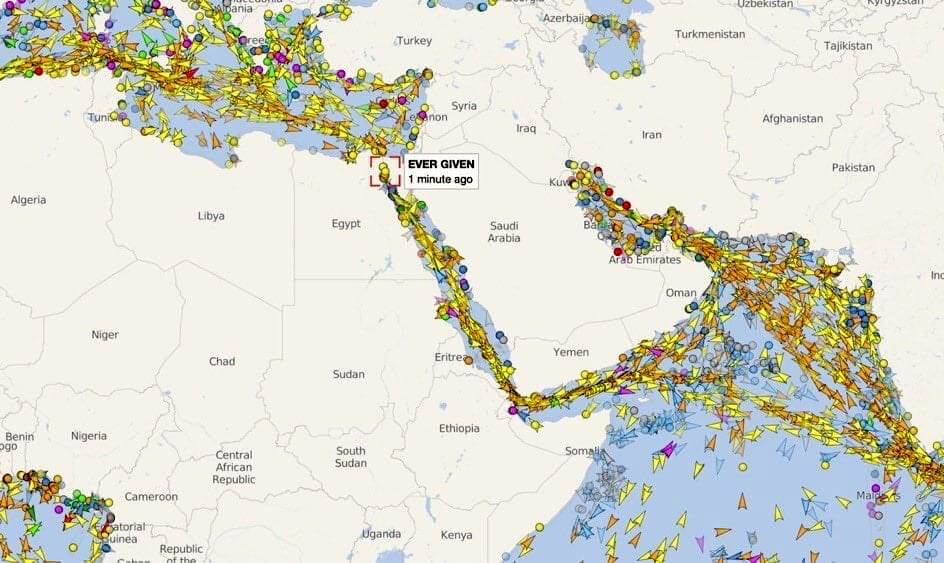 According to Dr. Sal Mercogliano, a maritime historian from the US state of North Carolina, in an interview with the BBC, such incidents are rare, but can have "enormous consequences for world trade." Needless to say, tens of thousands of ships pass through the canal every year. And a delay of several days could mean significant losses and supply problems.
The last such incident occurred in 2017, when the canal was blocked by a Japanese container ship. But then the Egyptian authorities managed to remove the ship from the shallows literally in a matter of hours with the help of tugboats.
Photo: depositphotos.com.