An ecological disaster occurred in the waters of Mauritius - a ship loaded with oil and diesel fuel ran aground.
The accident happened on July 25 - the ship "MV Wakashio" was heading from China to the shores of Brazil. However, in the southeastern part of the archipelago, it unexpectedly ran aground.
Reports of damage to the carrier's hull were confirmed by local authorities, as was the fuel leak. Now the ship continues to stand on a reef near Mauritius, and the authorities have already carried out the evacuation of the crew and are now trying to do everything so that oil does not get on the beaches in the neighborhood and lagoons in this sector.
According to the authorities, the ship is carrying 3,800 tons of oil and another 200 tons of diesel fuel. This situation is extremely unpleasant for Mauritius, which is visited by thousands of tourists every year to enjoy the magnificent beaches and stunning natural scenery.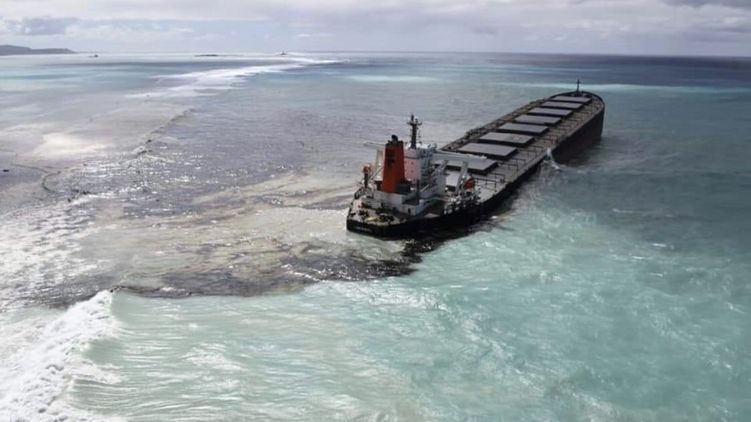 The head of the local government, Pravind Jugnoth, turned to the international community for help. In addition, he introduced a state of emergency in the country. The oil spill poses a serious threat to all residents of Mauritius - their number exceeds 1.3 million people. They are very dependent on tourism, and the pandemic has already damaged the state budget.