The 176-meter-high building was inspired by the yachts of the Italian shipyard Riva, both in terms of exterior and interior design.
Construction company AS+GG (Adrian Smith + Gordon Gill) has begun construction of a new unique building on the waterfront in the Brickell area of Miami. It will be a residential building, called Una Residences, featuring a "marine" design and capable of providing residents with a truly luxurious apartment.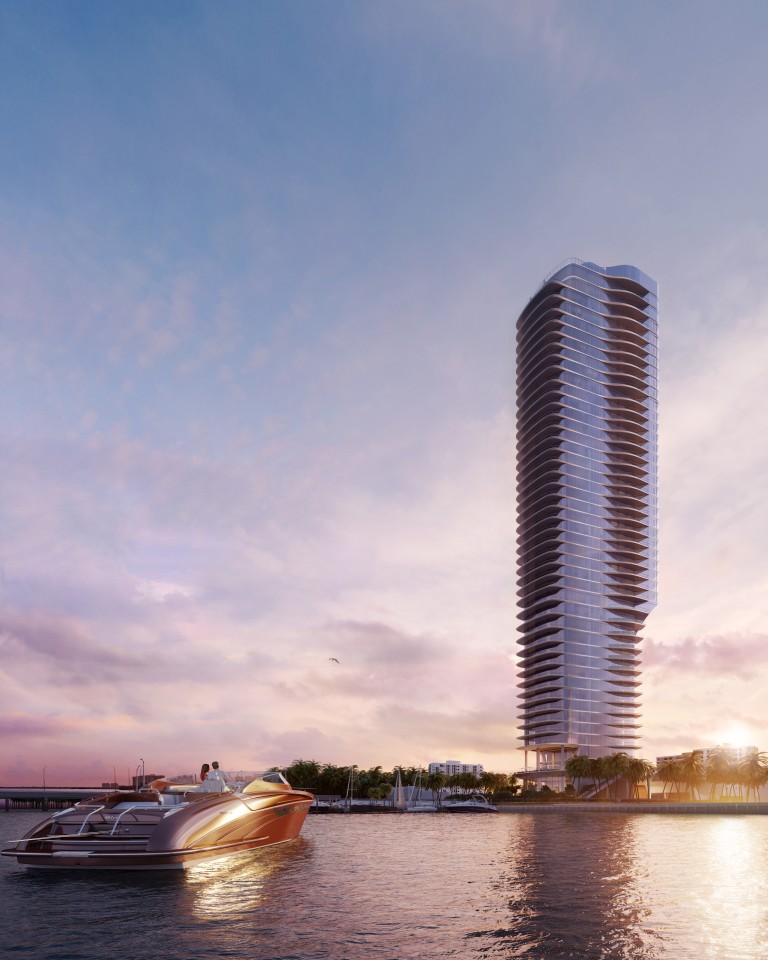 According to the creators, they "draw inspiration from the elegant form and luxurious materials used in classic yacht design." Materials such as lacquered wood and stainless steel are actively involved here. It is stated that the yacht tower was created in order to add to Miami "the beauty and great lifestyle for which this city is so well known."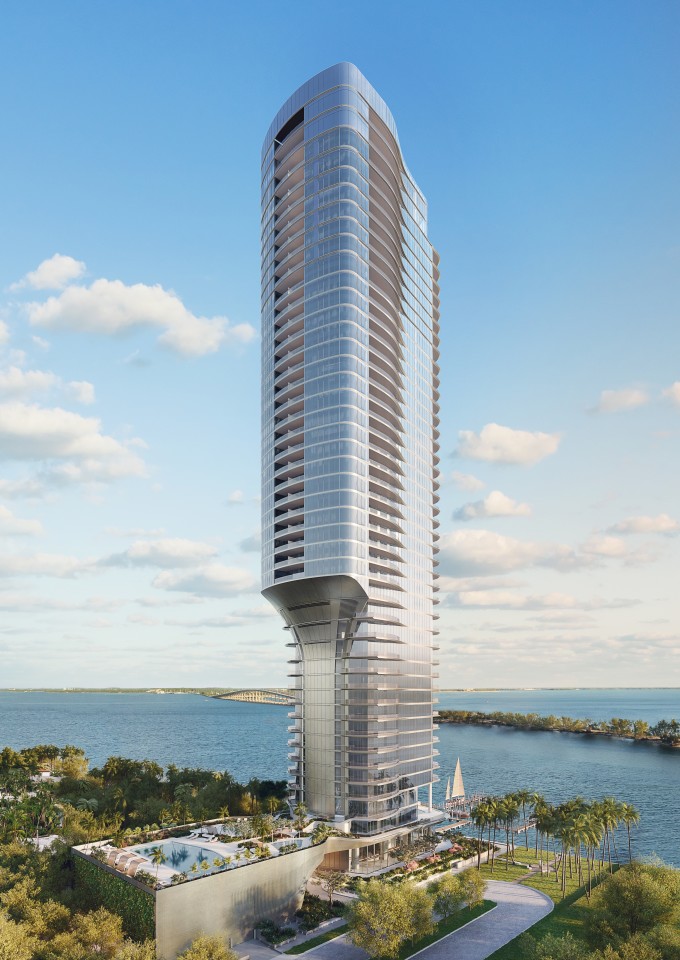 Residents will enjoy floor-to-ceiling windows, large outdoor terraces and luxurious interiors using high-quality materials. They also have three swimming pools, a fitness center, a spa, a children's area and a media room. They will also have access to the exclusive Grand Bay Club located nearby.
Una Residences will have 47 floors and 135 units overlooking Biscayne Bay as well as the Atlantic Ocean. Plus two exclusive penthouses, each with its own pool. The apartments will have from 2 to 5 bedrooms, their cost will be from 1.9 to 7.4 million dollars. For penthouses will need to pay 21.6 million dollars.
Completion of Una Residences is scheduled for 2023.