The famous socialite Victoria Bonya does not sit still - she travels a lot, often visits Monaco.
It is there that he is now with his daughter Angelina. What is a stay in Monaco without sailing on a yacht? So Bonya, along with Angelina, went for a walk on a yacht and dressed up for this occasion.
Victoria showed her outfit to her fans by posting several pictures on Instagram from different angles so that everyone could see her outfit. The photographer, of course, was Boni's daughter, and she got great pictures. However, the model was on top, as always.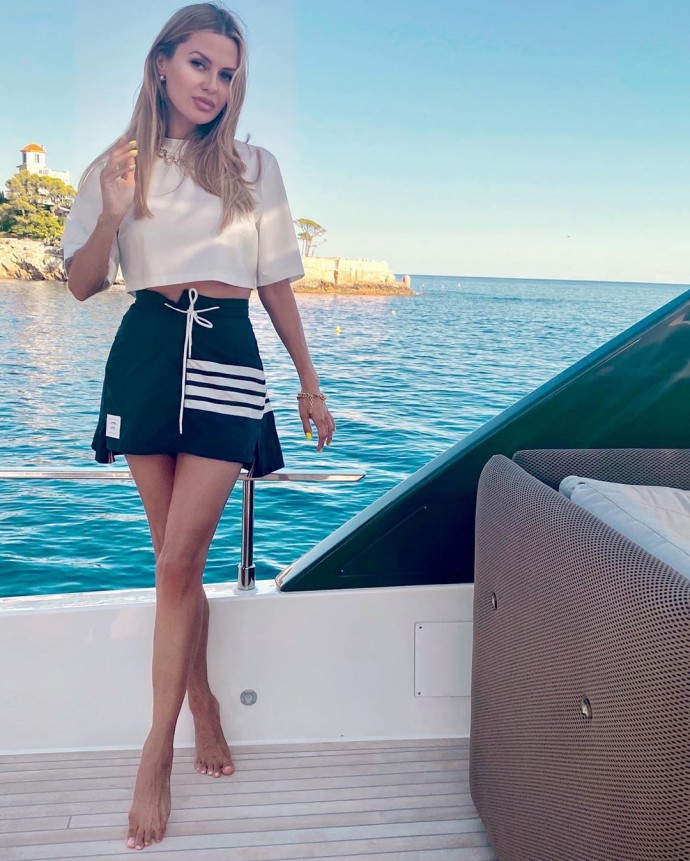 Going on a boat trip, Vika chose a white wide T-shirt, shortened and revealing the waistline. She was perfectly complemented by a dark blue skirt, decorated with marine stripes and laces. A large gold chain wrapped around the neck of the beauty. Vika did not pick up shoes, preferring to move around the yacht barefoot.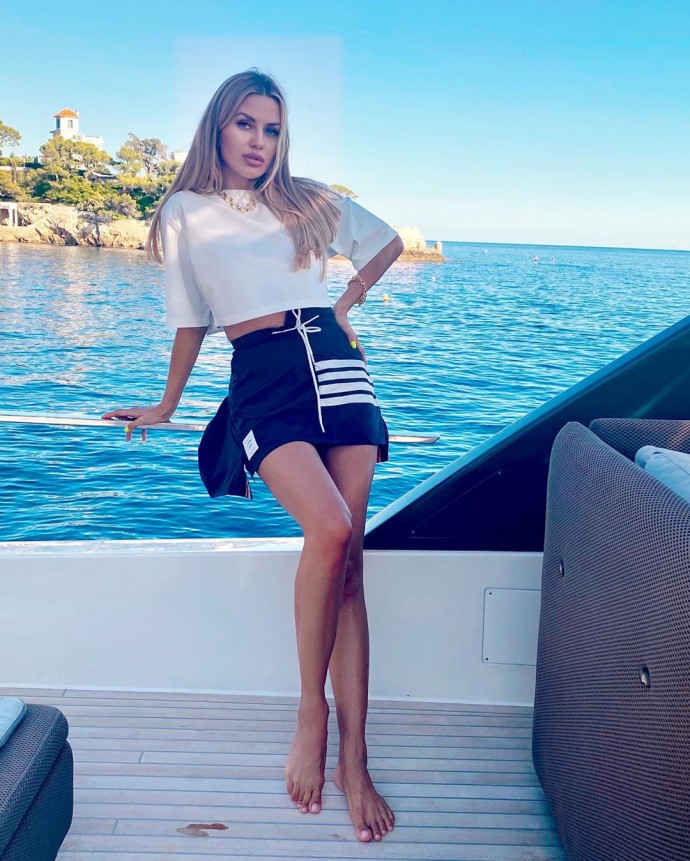 In addition, Bonya let her hair down, made bright makeup - she picked up dark shadows and light brown lipstick, which suits her very well. To make her legs visually longer, the star rose on her toes. Followers were delighted with this image, bombarded Victoria with compliments and asked to always remain as mischievous and young.