During the qualifying race for the America's Cup, the American Magic's AC75 Patriot capsized and was badly damaged.
It all happened in the second leg of the race in Oakland, in which the Patriot was in the lead, going 13 seconds from Luna Rossa Prada Pirelli. An unexpectedly strong gust of wind threw the yacht into the air, followed by a strong blow to the water. The yacht received damage to the port side, after which it capsized on board. Fortunately, none of the 11 crew members were hurt.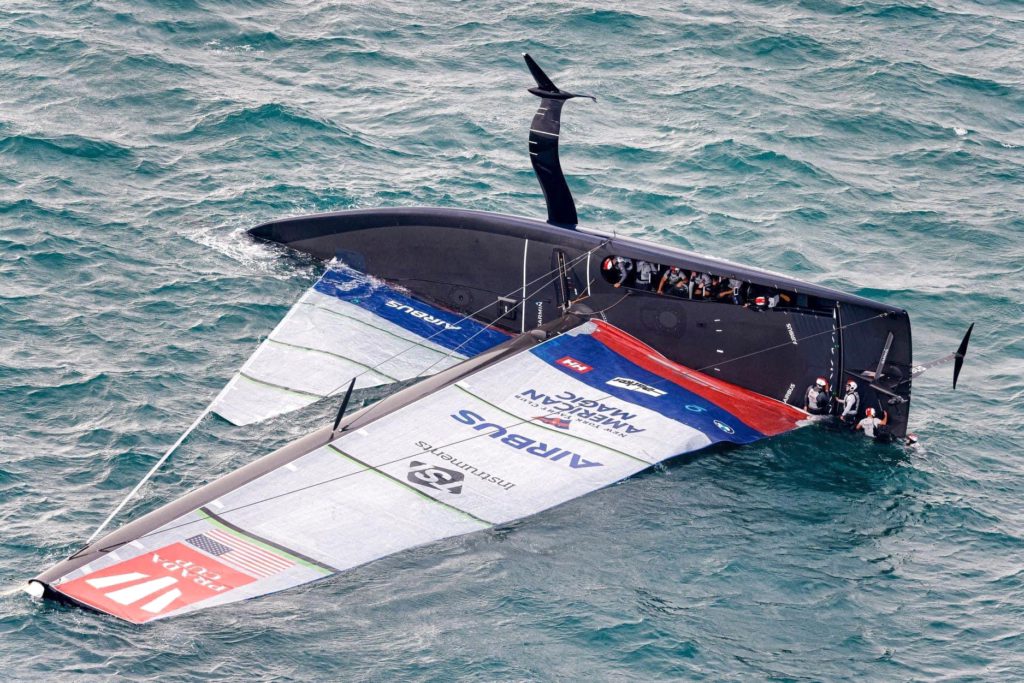 Since the yacht had fallen to port, no one could immediately assess the extent of the damage received. Having followed the well-established procedures, the team managed to quickly put the ship on the keel, after which it became clear that it was badly damaged and the hull quickly filled with water.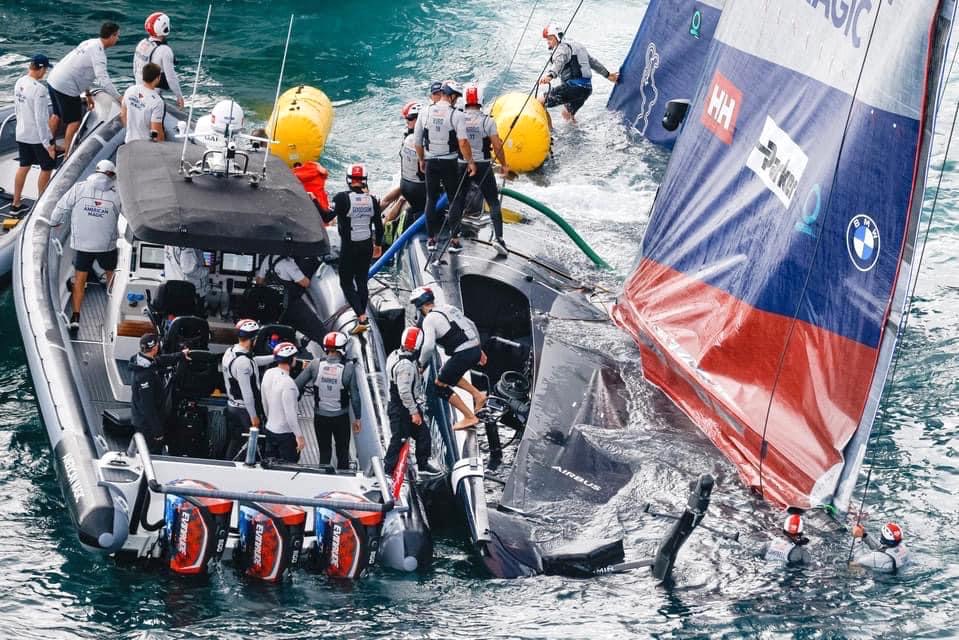 As a result, thanks to the well-coordinated actions of the team and the support group, the yacht was saved from flooding by using pumps and additional watercraft. Competitor teams also came to the aid of the injured Patriot. In order to tow the ship to the shore, it took a lot of time, the rescuers were transported until dark. The damage received by the yacht is currently being assessed, according to preliminary data, the ship's nose was badly damaged.
This incident will certainly be a serious problem, especially considering that only 12 days remain until the Prada Cup semi-finals. However, the team american magic optimistic. The incident that happened showed her excellent skills.